Training Meeting on METT Assessment and Biodiversity Conservation in Protected Areas of the Estuarine Project Held
From March 30 to 31, the Management Office of GEF-FAO Demonstration Project of Estuarine Biodiversity Conservation, Restoration, and Protected Area Networking in China (hereinafter referred to as the "Estuarine Project"), an office under the First Institute of Oceanography of the Ministry of Natural Resources (FIO, MNR), successfully held a training session on METT assessment and biodiversity conservation of 11 protected areas in Qingdao. During the meeting, five protected areas from Guangdong Province jointly signed the Information Sharing Agreement of Protected Areas in the Pearl River Estuary.
The Management Effectiveness Tracking Tool (METT) is a tool commonly used worldwide for the assessment of protected areas, which can help track changes in the management and identify influencing factors. This assessment is not only an important task of the Estuarine Project, but also helps to better know the current management status of each protected area, find out deficiencies and problems, and provide technical support to enhance the effectiveness of ecological conservation management in the general context of optimization and adjustment of protected areas.
Five experts and scholars from the Chinese Academy of Sciences, the Chinese Academy of Fishery Sciences, the National Marine Data and Information Service, the Academy of Forest Inventory and Planning of National Forestry and Grassland Administration and the FIO of the MNR were invited to train the participants on topics such as case studies of biodiversity conservation, ecological distribution and conservation status of China's coastal zone, construction and management of protected areas, and protection of important species.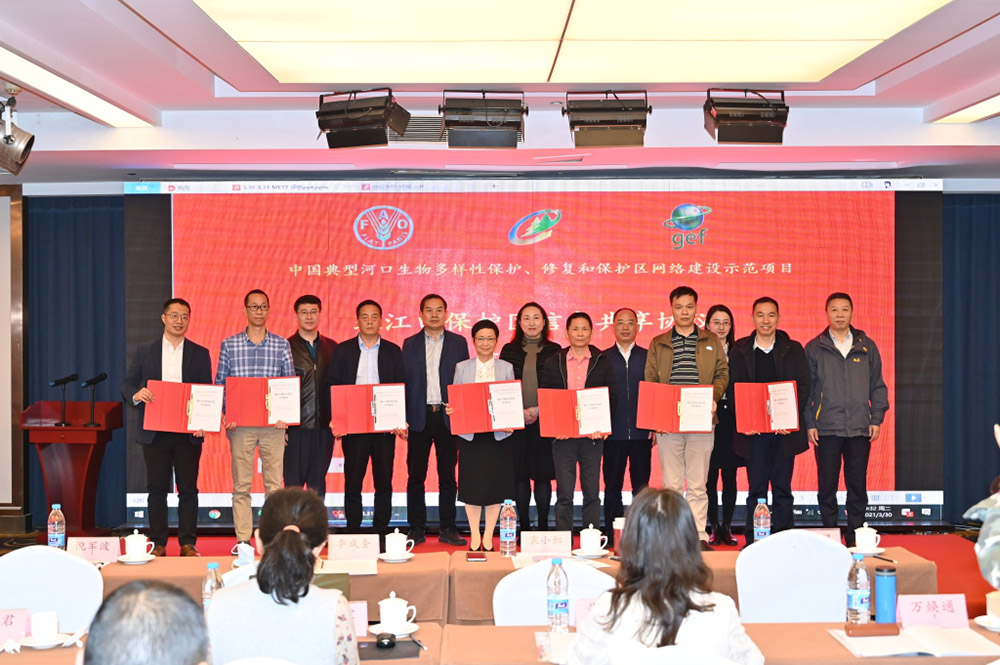 Signing Ceremony of the Information Sharing Agreement of Protected Areas in the Pearl River Estuary
During this training meeting, the managers of 11 protected areas strengthened their knowledge of biodiversity conservation and protected area management through learning and exchange. They learned about the latest ecological survey data and policy trends, which not only showed the changes in the management of ecological conservation under the new situation, but also clarified the problems faced in biodiversity conservation. In the next step, the Estuarine Project will introduce advanced concepts and technical tools such as adaptive management, protected area network construction, ecosystem management and integrated coastal zone management. It will continue to explore practical experience in effectively protecting estuarine biodiversity and restoring damaged ecosystems. It will integrate with the relevant contents involving protected areas in the 14th Five-Year Plan, and coordinate biodiversity conservation issues of major national concerns and major needs of provinces and cities, thus enhancing the mainstream position of biodiversity conservation in economic development planning and decision-making, promoting environmental protection and advancing sustainable development.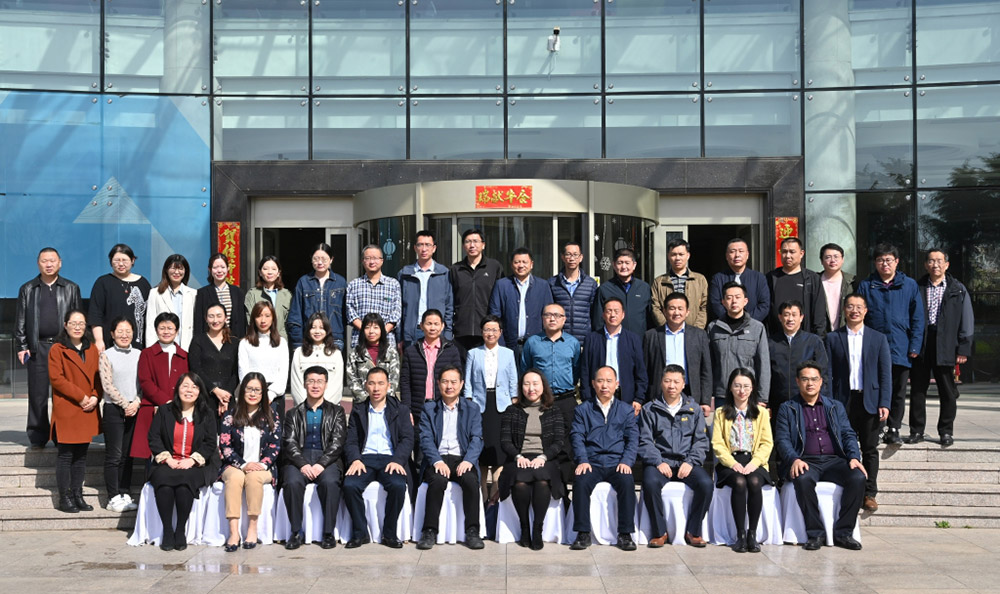 Group photo of participants